Chemical Composition and Sensory Analysis of Olive Oil Produced In the North-West of Saudi Arabia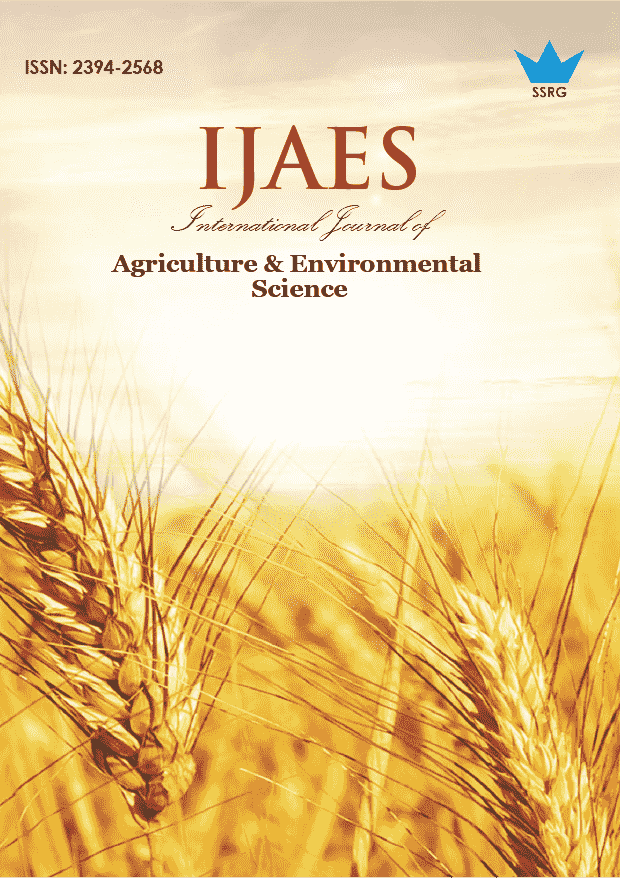 International Journal of Agriculture & Environmental Science
© 2022 by SSRG - IJAES Journal
Volume 9 Issue 5
Year of Publication : 2022
Authors : Ibrahim Naser

10.14445/23942568/IJAES-V9I5P101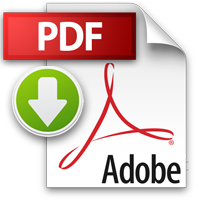 How to Cite?
Ibrahim Naser, "Chemical Composition and Sensory Analysis of Olive Oil Produced In the North-West of Saudi Arabia," SSRG International Journal of Agriculture & Environmental Science, vol. 9, no. 5, pp. 1-13, 2022. Crossref, https://doi.org/10.14445/23942568/IJAES-V9I5P101
Abstract:
Chemical composition and sensory analysis of olive oil samples extracted from different olive cultivars grown in the North-West of Saudi Arabia was conducted to evaluate the quality of olive oil. Organoleptic analysis of the olive oil samples shows Jordan variety with high fruity, low bitter, and light pungent flavor, tasting like sweet oil; Picual with strong fruitiness, light pungent flavor, and oil with typical organoleptic character. Coratina was with high level of fruitiness, high bitter, pungent and astringent flavor with very high oxidation stability. Olive oil production results proved the capability of the company to produce extra virgin olive oil with chemical composition and organoleptic characters matching the IOC standards from most of the varieties, and in particular, Jordan, Picual, and Coratina, as we observed high content of oleic acid and medium to low content of linoleic and Palmitic fatty acids; the linolenic fatty acid was below 1% on all varieties.
Keywords:
Chemical Composition, %Oil Acidity, Peroxide Value, Rancidity, Sensory Analysis.
References:
[1] "Anonymous," Official Journal of the European Communities, Legislation for Olive Oil Analysis, No. 1, 248/1, vol. 34, 1991.
[2] Designations and Definitions of Olive Oils. [Online]. Available: www.internationaloliveoil.Council
[3] "Trade Standard Applying to Olive Oils and Olive-Pomace Oils," COI/T.15/NC No 3/Rev. 8, 2015. [Online]. Available: www.intenationaloliveoil.council.
[4] Mailer R, & Beckingham C, "Testing Olive Oil Quality: Chemical and Sensory Methods," Primefacts, 231, NSW DPI, 2006. [Online]. Available: www.spartacos.be.
[5] Vossen, Paul, "International Olive Oil Council Trade Standards for Olive Oil," UC, Cooperative Extension, 2007.
[6] Ibrahim Naser, "Effect of the Leaf miners Flies on the Productivity of Field Crops Grown under Center Pivot Irrigation System," SSRG International Journal of Agriculture & Environmental Science, vol. 9, no. 3, pp. 10-16, 2022. Crossref, https://doi.org/10.14445/23942568/IJAES-V9I3P102
[7] Metrohm Co Catalogue, "Oxidation Stability of Oils and Fats – Rancimat Method," Application Bulletin, 204/2.
[8] Reza Farhoosh & S. M. Moosavi, "Rancimat Test for the Assessment of Used Frying Oils Quality," Journal of Food Lipids, vol. 14, no. 3, pp. 263–271, 2007.
[9] "Method for the Organoleptic Assessment of Virgin Olive Oil," COI/T.20/Doc. No 15/Rev. 7- 2015. [Online]. Available: www.internationaloliveoil.org/
[10] "Codex Standard for Olive Oils and Olive Pomace Oils Codex Stan 33-1981," Codex Alimentarius, vol. 8, 2001.
[11] "Antioxidants in Olive Oil." [Online]. Available: www.internationaloliveoil.org
[12] Montedoro, G.F. & Servili, "Olive Oil Quality Parameters in Relationship to Agronomic and Technological Aspects," UNAPROL Conference, Rome, 1991.
[13] Dr. Ibrahim Naser, Tewfik Al-Hamad, Fahad Kasimie, Emiliano Olbinado, Conrado Angeles , Jaimy Agliam, "Review of Research on Potato Varieties for French Fries and Chips Processing Industry," SSRG International Journal of Agriculture & Environmental Science, vol. 8, no. 1, pp. 66-85, 2021. Crossref, https://doi.org/10.14445/23942568/IJAES-V8I1P111
[14] Fontanazza G, "Short Report for TADCO-Olive Oil Production," CNR/ISAFOM, Perugia, Italy, 2002.
[15] Pannelli G, Famini F, Servili M, Montedoro GF, "Agrow-Climatic Factors and Characteristics of the Composition of Virgin Olive Oils," Acta Horticulturae, 1990. DOI: 10.17660/ActaHortic.1990.286.97
[16] Production Techniques in Olive Growing, IOC, 2007. [Online]. Available: https://www.internationaloliveoil.org/wp-content/uploads/2019/12/Olivicultura_eng.pdf
[17] Steven Sibbett G. & Ferguson L, "Olive Production Manual," University of California, ANR, Publication 3353, 2005.
[18] Naser I, Hermogino R., Angeles C., Abu Kashem A, "Effect of Frost and Salts Dissolved after Heavy Rain on the Productivity of Olive Trees under Desert Growing Conditions," Research Reviews, JAAS, vol. 7, no. 1, 2018.
[19] Ibrahim Naser, Emiliano Olbinado, Abu Kashem Abdul Hakeem, "Evaluation of Elite Bread Wheat Selections from the CIMMYT for Crop Production," SSRG International Journal of Agriculture & Environmental Science, vol. 7, no. 6, pp. 38-54, 2020. Crossref, https://doi.org/10.14445/23942568/IJAES-V7I6P105
[20] "Methods of Test for Edible Olive Oil, Saudi Standards, Metrology & Quality," SASO, 282 (GSO 1020), 2000. [Online]. Available: https://standards.globalspec.com/std/1255249/282
[21] "Edible Olive Oil, Saudi Standards, Metrology & Quality," SASO, 283 (GSO 1019), 2000. [Online]. Available: https://standards.globalspec.com/std/1256700/283
[22] Naser I, Said Addasi, and Abu Kashem A, "Management Of Olive Oil Production, Storage and Quality under Semi-Mediterranean Climatic Conditions," International Journal of Current Research in Life Sciences, vol. 8, no. 1, pp. 2961 – 2982, 2019.
[23] Vossen, Paul, "Olive Oil Processing Technology Influence on Quality". [Online]. Available: http://cesonoma.ucdavis.edu/files/27187.pdf
[24] Ibrahim Naser, Fahad Kasimie, Yahia Mubarki, Abdul-Hafith Noor, Ahmed Al- Hassan, Nael Al-Hassan, Emiliano Olbinado, Abu Kashem A., "Evaluation of Four Australian Bread Wheat Varieties Grown Under Centre Pivot Irrigation System," SSRG International Journal of Agriculture & Environmental Science, vol. 7, no. 6, pp. 1-17, 2020. Crossref, https://doi.org/10.14445/23942568/IJAES-V7I6P101
[25] Michelakis N, "Olive Oil Quality Improvement in Greece," Past, Present and Future, Olive / E /No. 42, pp. 22-30, 1992.
[26] Vossen, Paul, "Flavor Components of Olive Oil." [Online]. Available: www.oliveoilsource.com
[27] Vossen, Paul, "Olive Oil Sensory Evaluation Methodology," Appendix D, IOC.
[28] Vossen, Paul, "Top Ten Factors in Producing Quality Olive Oil." [Online]. Available: www.oliveoilsource.com
[29] Cimato, Antonio, "Effect of Agronomic Factors on Virgin Olive Oil Quality," Olive / E /No. 31, pp. 22-30, 1990. [Online]. Available: https://standards.globalspec.com/std/1256700/283
[30] Vossen, Paul, "Olive Oil Production," Chapter in Olive Production Manual, ANR Publication 3353, 2005