A VPN Security Solution for Connectivity over Insecure Network Channels: A novel study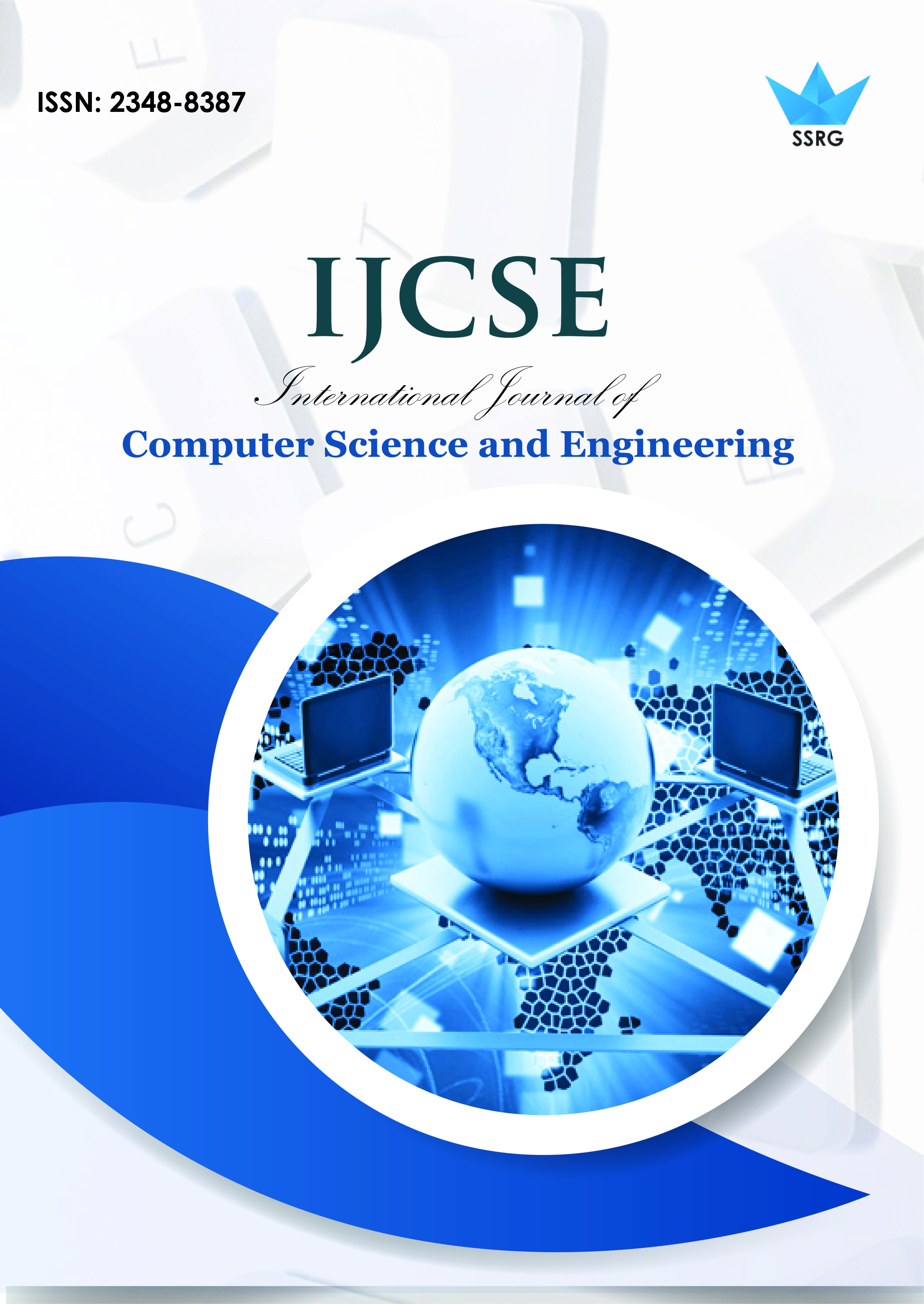 International Journal of Computer Science and Engineering
© 2014 by SSRG - IJCSE Journal
Volume 1 Issue 7
Year of Publication : 2014
Authors : Attlee M. Gamundani, Julia N. Nambili, Mercy Bere

10.14445/23488387/IJCSE-V1I7P101
How to Cite?
Attlee M. Gamundani, Julia N. Nambili, Mercy Bere, "A VPN Security Solution for Connectivity over Insecure Network Channels: A novel study," SSRG International Journal of Computer Science and Engineering , vol. 1, no. 7, pp. 1-8, 2014. Crossref, https://doi.org/10.14445/23488387/IJCSE-V1I7P101
Abstract:
Remote access is one of the prevalent business trends in today's ubiquitous environments. The ease of access to internet connectivity has given birth to user flexibility on file access, where access to internal private networks over the internet (which is by nature insecure) is being done from homes, hotels, airports or from other external network access points. This has a tendency of exposing sensitive files or data to intruders like man in the middle attack, denial of service and many other security threats. A VPN (Virtual Private Network) promises a secure private network through a shared public insecure infrastructure like the internet. VPN technology has proven its value for delivering new services while at the same time offering a security layer. In this research, we are going to simulate scalability of VPN connectivity over insecure channels using Packet Tracer. The simulation results though limited in scope will prove the viability of employing VPN technology. The need to address security concerns for organizations is highly meet with VPN implementations. This research employed the case study approach, where Ministry of Justice in Namibia was the main focal point of attention; therefore the scope of this research was limited to that domain.
Keywords:
Access, Private, Public, Security, VPN.
References:
[1] S.S. Riaz Ahamed and P. Rajamohan, Comprehensive performance analysis and special issues of Virtual Private Network strategies in the computer communication: A novel study. International Journal of Engineering Science and Technology (IJEST), ISSN: 0975-5462, Vol 3. No.7, July 2011, 6040 (1)
[2] B. Gleeson et al, IP Based Virtual Private Networks, RFC 2764, February2000 (2)
[3] A. Nagarajan, Generic Requirements for Provider Provisioned Virtual Private Networks (PPVPN), RFC3809, June 2004 (3)
[4] L. Andersson and T. Madsen, Provider Provisioned Virtual Private Network (VPN) Terminology, RFC4026, March 2005 (4)
[5] E. Rosen & Y. Rekhter, BGP/MPLS VPNs, RFC 2547, March 1999 (5)
[6] Y. Rekhter et al., Address Allocation for Private Internets, RFC 1918, February 1996 (6)
[7] K. Muthukrishnan & A. Malis, A Core MPLS IP VPN Architecture, RFC 2918, September 2000 (7)
[8] A. Valencia et al., IP Based Virtual Private Networks, RFC 2341, May 1998 (8)
[9] Y.M. Chuang et al., Trading CDPD availability and voice blocking probability in cellular networks. IEEE network, March- April 1998, pg. 48-52 (9)
[10] C. Metz, The latest in Virtual Private Networks: Part II. IEEE, Internet Computing , pg. 60-65, 2004 (10)
[11] Y.R. Andu, VPN site to site packet tracer 5.3 Lab Version 1. CCSI, CCNP R+S, CCNP Security- Dec 19, 2010. The Cisco Learning Network.(11)
[12] S. Frankel, P. Hoffman, A. Nebaugh, R. Park., Guide to SSL VPNs, National Institute of Standards and Technology U.S. Department of Commerce, July 2008. (12)
[13] J. Guichard and I. Pepelnjah, MPLS/VPN Architecture Overview, Case study: Virtual Private Networks in Supercom Provider Network, Aug 2, 2002, CISCO Press. (13)
[14] A. Mason, Network Security and Virtual Private Network Technologies, 2014 Pearson Education, CISCO Press.(14)
[15] R. Joyce, Virtual Private Networks, Computer Science/Software Engineering, University Wisconsin- Platteville, 03 November 2007 (15)
[16] J. Doyle, Report 9: January 2013. Securing the JUSTIN system: Access and Security Audit at the Ministry of Justice, www.bcauditor.com, Office of the Auditor General of British Columbia, MACC, FCA. (16)
[17] Ministry of Justice, Republic of Macedonia, Ministry of Justice, Strategy for Justice Information Communication Technology 2007-2010, Skopje, July 2007, Version 4.0 (17)
[18] Microsoft, Argentina's Ministry of Justice and Human Rights federal Agency Boosts Productivity by 40 Percent with Unified Communications Solution. Microsoft Case Study: Microsoft Lync Server, 2010- Argentina's Ministry of Justice and Human Rights, 2014(18)
[19] Republic of Austria, Use of IT within Austrian Justice, Federal Ministry of Justice, eJustice, Austria, 2014, BMF (19)
[20] USAID, ICT Country profile Georgia, 2013, Regional Competitiveness initiative, ESI Center Eastern Europe (20)
[21] Republic of Turkey, Department of information technologies and use of information technologies in the judiciary, Ministry of Justice. (21)
[22] Virtual Private Networking: An Overview, Sept, 2001, Microsoft:http://technet.microsoft.com/enus/ library/bb742566.aspx accessed 01/June/2014 (22)
[23] R.D.Doverspike, K.K. Ramakrishnan, C.Chase, Chapter 2. Structural Overview of ISP Networks, C.R. Kalmanek et al. (eds.), Guide to Reliable Internet Services and Applications,Computer Communications and Networks, DOI 10.1007/978-1-84882-828-5 2, Springer-Verlag London Limited 2010 (23).
[24] L.Todd, Chapter 16: Cisco Certified Network Associate Deluxe Study Guide, Sixth Edition, Sybex © 2011 Books 24 x7. (24)
[25] R. Joyce, Virtual Private Networks, Computer Science/Software Engineering, University Wisconsin- Platteville, 03 November 2007 (25)
[26] R.Graziani, A.Johnson, Routing Protocols and Concepts, CCNA Exploration Companion Guide, Cisco Press, 2008 (26)
[27] Vickygssn, Network Protocols Handbook, 2nd edition, 2004-2005, Pg.(92-96, 106-109, 110-117) (27)