Seizure Prediction using Generative Adversarial Networks for EEG Data Synthesis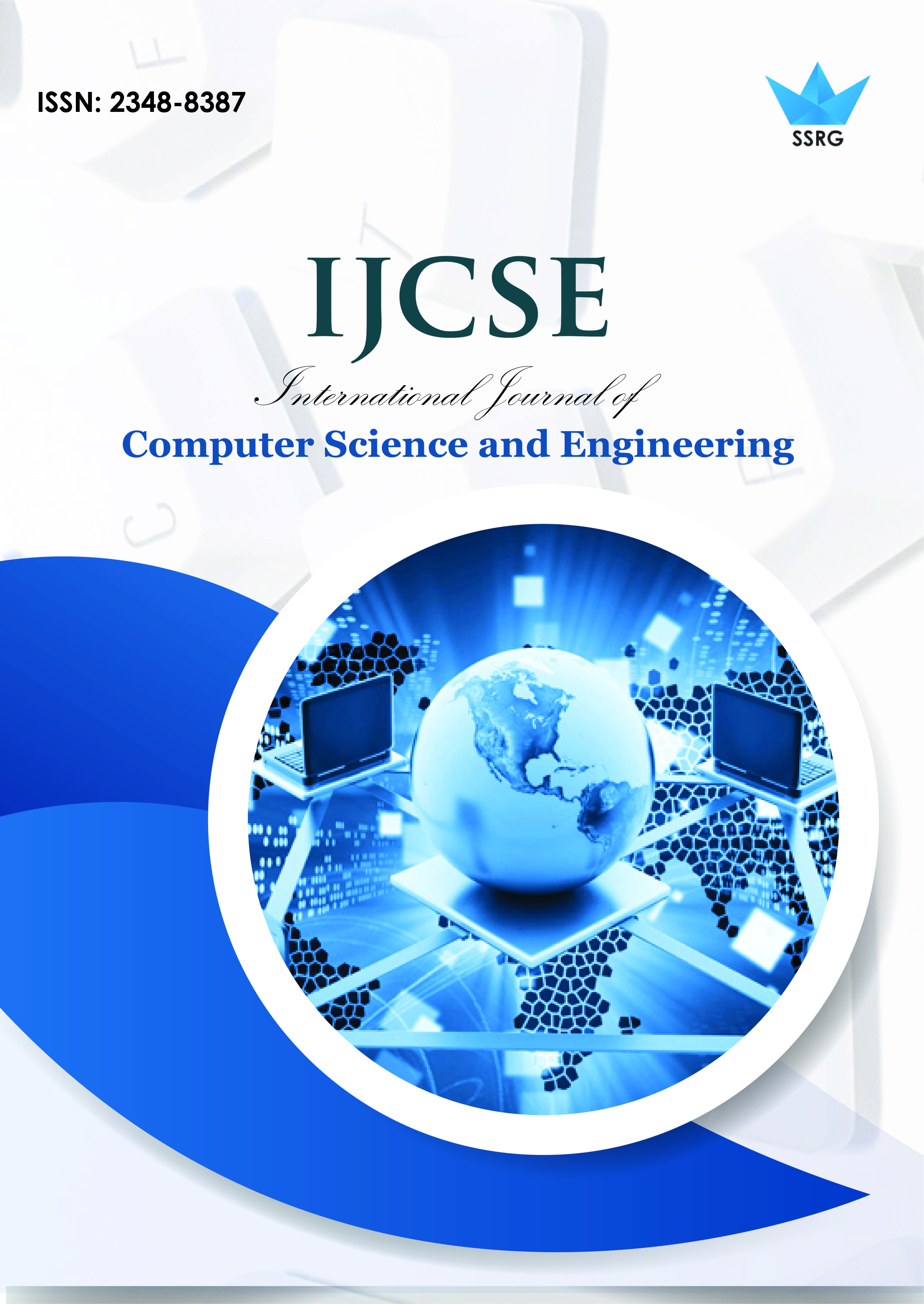 International Journal of Computer Science and Engineering
© 2022 by SSRG - IJCSE Journal
Volume 9 Issue 10
Year of Publication : 2022
Authors : Garv Agarwal, Sai Sanjeet, Bibhu Datta Sahoo

10.14445/23488387/IJCSE-V9I10P101
How to Cite?
Garv Agarwal, Sai Sanjeet, Bibhu Datta Sahoo, "Seizure Prediction using Generative Adversarial Networks for EEG Data Synthesis," SSRG International Journal of Computer Science and Engineering , vol. 9, no. 10, pp. 1-7, 2022. Crossref, https://doi.org/10.14445/23488387/IJCSE-V9I10P101
Abstract:
Epilepsy is a common neurological disease characterized by seizures. Automatic prediction of these seizures can help clinicians prepare for and manage patient seizures due to prior knowledge of seizure onset. Automatic seizure prediction is done using electroencephalography (EEG) data containing brain activity representing seizures. Deep learning classifiers have been attempted in predicting seizure onset but are hindered due to a lack of high-quality preictal data in the dataset compared to the amount of interictal data. Solutions to the issues of data scarcity and data imbalance have been tried, such as under-sampling and various oversampling methods; however, these methods have not been successful in creating ample data. We propose a DCGAN that generates synthetic high-quality preictal data for the seizure prediction task. The synthetic data is compared to random oversampling of preictal data on the CHB-MIT Scalp EEG database using a CNN classifier with a 5-12% improvement.
Keywords:
Electroencephalography, Preictal, Interictal, Generative Adversarial Networks, Seizure prediction.
References:
[1] D. Hirtz, D. J. Thurman, K. Gwinn-Hardy, M. Mohamed, A. R. Chaud-huri, and R. Zalutsky, "How Common are the "Common" Neurologic Disorders?," Neurology, vol. 68, no. 5, pp. 326–337, 2007.
[2] S. M. Usman, S. Khalid, R. Akhtar, Z. Bortolotto, Z. Bashir, and H. Qiu, "Using Scalp Eeg and Intracranial Eeg Signals for Predicting Epileptic Seizures: Review of Available Methodologies," Seizure, vol. 71, pp. 258–269, 2019. [Online]. Available: https://www.sciencedirect.com/science/article/pii/S1059131119302213.
[3] H. Khan, L. Marcuse, M. Fields, K. Swann, and B. Yener, "Focal Onset Seizure Prediction using Convolutional Networks," IEEE Transactions on Biomedical Engineering, vol. 65, no. 9, pp. 2109–2118, 2018.
[4] Ms.Manjula B.M and Dr.Chirag Sharma, "FPGA Implementation of BCG Signal Filtering Scheme by using Weight Update Process," SSRG International Journal of VLSI & Signal Processing, vol. 3, no. 3, pp. 1-7, 2016. Crossref, https://doi.org/10.14445/23942584/IJVSP-V3I5P101
[5] S. Ramgopal, S. Thome-Souza, M. Jackson, N. E. Kadish, I. Sanchez, Fernandez, J. Klehm, W. Bosl, C. Reinsberger, S. Schachter, and T. Loddenkemper, "Seizure Detection, Seizure Prediction, and Closed-Loop Warning Systems in Epilepsy," Epilepsy Behavior, vol. 37, pp. 291–307, 2014. [Online]. Available: https://www.sciencedirect.com/science/article/pii/S1525505014002297.
[6] M. K. Siddiqui, R. Morales-Menendez, X. Huang, and N. Hussain, "A Review of Epileptic Seizure Detection using Machine Learning Classifiers," Brain Informatics, vol. 7, no. 1, 2020.
[7] B. Litt and J. Echauz, "Prediction of Epileptic Seizures," The Lancet Neurology, vol. 1, no. 1, pp. 22–30, 2002.
[8] T. N. Alotaiby, S. A. Alshebeili, T. Alshawi, I. Ahmad, and F. E. Abd El-Samie, "Eeg Seizure Detection and Prediction Algorithms: A Survey," EURASIP Journal on Advances in Signal Processing, vol. 2014, no. 1, 2014.
[9] M. Masum, "Integrated Machine Learning Approaches to Improve Classification Performance and Feature Extraction Process for EEG Dataset," Analytics and Data Science Dissertations, 2021.
[10] P. Kaur, V. Bharti, and S. Maji, "Enhanced Epileptic Seizure Detection using Imbalanced Classification," International Journal of Recent Technology and Engineering, vol. 9, no. 1, pp. 2412–2420, 2020.
[11] I. J. Goodfellow, J. Pouget-Abadie, M. Mirza, B. Xu, D. Warde-Farley, S. Ozair, A. Courville, and Y. Bengio, "Generative Adversarial Nets," in Proceedings of the 27th International Conference on Neural Information Processing Systems, ser. NIPS'14, Cambridge, MA, USA: MIT Press, vol. 2, pp. 2672–2680, 2014.
[12] Anu V. S.and Paul Thomas, "An Improved Method for Classification of Epileptic EEG Signals based on Spectral Features using k-NN," SSRG International Journal of Electronics and Communication Engineering, vol. 2, no. 7, pp. 22-25, 2015. Crossref, https://doi.org/10.14445/23488549/IJECE-V2I7P108.
[13] H.-C. Shin, N. A. Tenenholtz, J. K. Rogers, C. G. Schwarz, M. L. Senjem, J. L. Gunter, K. P. Andriole, and M. Michalski, "Medical Image Synthesis for Data Augmentation and Anonymization Using Generative Adversarial Networks," Simulation and Synthesis in Medical Imaging, pp. 1–11, 2018.
[14] P. Costa, A. Galdran, M. I. Meyer, M. Niemeijer, M. Abramoff,` A. M. Mendonc¸a, and A. Campilho, "End-to-End Adversarial Retinal Image Synthesis," IEEE Transactions on Medical Imaging, vol. 37, no. 3, pp. 781–791, 2018.
[15] C. Esteban, S. L. Hyland, and G. Ratsch,¨ "Real-Valued (Medical) Time Series Generation with Recurrent Conditional Gans," 2017.
[16] Z. Che, Y. Cheng, S. Zhai, Z. Sun, and Y. Liu, "Boosting Deep Learning Risk Prediction with Generative Adversarial Networks for Electronic Health Records," 2017 IEEE International Conference on Data Mining (ICDM), 2017.
[17] Z. C. Lipton, D. C. Kale, and R. Wetzel, "Modeling Missing Data in Clinical Time Series with RNNs," 2016.
[18] D. Pascual, A. Aminifar, D. Atienza, P. Ryvlin, and R. Wattenhofer, "Synthetic Epileptic Brain Activities using Generative Adversarial Networks," 2019.
[19] K. Rasheed, J. Qadir, T. J. O'Brien, L. Kuhlmann, and A. Razi, "A Generative Model to Synthesize EEG Data for Epileptic Seizure Prediction," IEEE Transactions on Neural Systems and Rehabilitation Engineering, vol. 29, pp. 2322–2332, 2021.
[20] H. Chu, C. K. Chung, W. Jeong, and K.-H. Cho, "Predicting Epileptic Seizures from Scalp EEG Based on Attractor State Analysis," Computer Methods and Programs in Biomedicine, vol. 143, pp. 75–87, May 2017.
[21] N. D. Truong, A. D. Nguyen, L. Kuhlmann, M. R. Bonyadi, J. Yang, S. Ippolito, and O. Kavehei, "Convolutional Neural Networks for Seizure Prediction using Intracranial and Scalp Electroencephalogram," Neural Networks, vol. 105, p. 104–111, May 2018.
[22] Y. Qin, H. Zheng, W. Chen, Q. Qin, C. Han, and Y. Che, "Patient-Specific Seizure Prediction with Scalp EEG using Convolutional Neural Network and Extreme Learning Machine," in 2020 39th Chinese Control Conference (CCC), 2020, pp. 7622–7625.
[23] C. Feudjio, V. Djimna Noyum, Y. Peuriekeu Mofenjou, R. Rockefeller, and E. Fokoue, "A Novel Use of Discrete Wavelet Transform Features in the Prediction of Epileptic Seizures from EEG Data," vol. 01, 2021.
[24] D. Cho, B. Min, J. Kim, and B. Lee, "EEG-Based Prediction of Epileptic Seizures using Phase Synchronization Elicited from Noise-Assisted Multivariate Empirical Mode Decomposition," IEEE Transactions on Neural Systems and Rehabilitation Engineering, vol. 25, no. 8, pp. 1309–1318, 2017.
[25] W. A. Chaovalitwongse, Y.-J. Fan, and R. C. Sachdeo, "On the Time Series K-Nearest Neighbor Classification of Abnormal Brain Activity," IEEE Transactions on Systems, Man, and Cybernetics - Part A: Systems and Humans, vol. 37, no. 6, pp. 1005–1016, 2007.
[26] L. Shunan, L. Donghui, D. Bin, W. Xile, W. Jiang, and W. L. Chan, "A Novel Feature Extraction Method for Epilepsy EEG Signals Based on Robust Generalized Synchrony Analysis," 25th Chinese Control and Decision Conference (CCDC), 2013.
[27] J. Lee, J. Park, S. Yang, H. Kim, Y. S. Choi, H. J. Kim, H. W. Lee, and B.-U. Lee, "Early Seizure Detection by Applying Frequency-Based Algorithm Derived from the Principal Component Analysis," Frontiers in Neuroinformatics, vol. 11, 2017.
[28] Pannag Desai K N and Ravi N, "Magnetic Resonance Imaging of the Brain in Adults Presenting With New Onset Seizures," SSRG International Journal of Medical Science, vol. 2, no. 3, pp. 23-33, 2015. Crossref, https://doi.org/10.14445/23939117/IJMS-V2I3P105
[29] A. Sharmila and P. Geethanjali, "DWT based Detection of Epileptic Seizure from EEG Signals Using Naive Bayes and K-Nn Classifiers," IEEE Access, vol. 4, pp. 7716–7727, 2016.
[30] C. James and D. Gupta, "Seizure Prediction for Epilepsy using a Multi-Stage Phase Synchrony Based System," 2009 Annual International Conference of the IEEE Engineering in Medicine and Biology Society, 2009.
[31] A. H. Shoeb, "Application of Machine Learning to Epileptic Seizure Onset Detection and Treatment," Ph.D. Dissertation, 2009.
[32] R. S. Fisher and J. J. Engel, "Definition of the Postictal State: When Does it Start and End?" Eplilepsy Behavior, vol. 19. [Online]. Available: https://www.sciencedirect.com/science/article/pii/S1525505010004592
[33] M. Frid-Adar, I. Diamant, E. Klang, M. Amitai, J. Goldberger, and H. Greenspan, "Gan-Based Synthetic Medical Image Augmentation for Increased CNN Performance in Liver Lesion Classification," Neurocomputing, vol. 321, pp. 321–331, 2018. [Online]. Available: https://www.sciencedirect.com/science/article/pii/S0925231218310749
[34] A. S. Al-Fahoum and A. A. Al-Fraihat, "Methods of EEG Signal Features Extraction using Linear Analysis in Frequency and Time-Frequency Domains," ISRN Neuroscience, vol. 2014, pp. 1–7, 2014.