Stakeholders' Role in Protected Area Tourism Development : A Thematic Analysis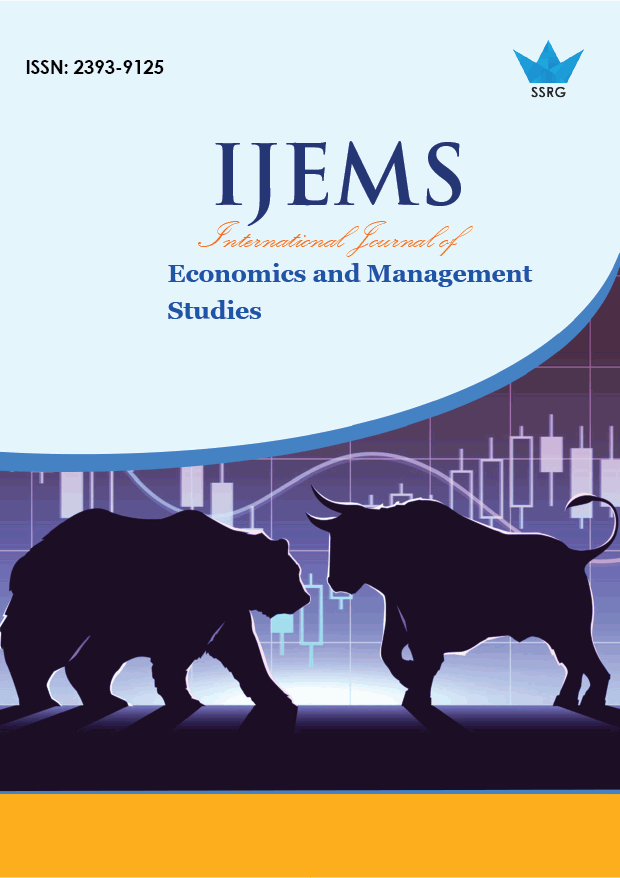 International Journal of Economics and Management Studies
© 2023 by SSRG - IJEMS Journal
Volume 10 Issue 5
Year of Publication : 2023
Authors : Shahida Khanom, Md. Mahbubar Rahman, Md. Faridul Islam

10.14445/23939125/IJEMS-V10I5P102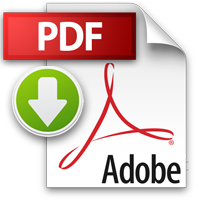 How to Cite?
Shahida Khanom, Md. Mahbubar Rahman, Md. Faridul Islam, "Stakeholders' Role in Protected Area Tourism Development : A Thematic Analysis," SSRG International Journal of Economics and Management Studies, vol. 10, no. 5, pp. 11-18, 2023. Crossref, https://doi.org/10.14445/23939125/IJEMS-V10I5P102
Abstract:
Despite having tourism potential in protected areas and the initiatives of different stakeholders, the role of stakeholders in tourism development has not been sufficiently examined. Hence the study aims to identify stakeholders and explore their roles in tourism development in protected areas of Bangladesh. Stakeholder theory has been used to categorize the stakeholders as primary and secondary. To achieve the objective, the study employs in-depth interviews under a qualitative research approach. A total of 36 semi-structured in-depth interviews have been performed with stakeholders involved in protected area tourism, including representatives of the forest department, community leaders, tour operators/guides, transportation, tourists, NGO representatives, media, and hotel/restaurant owners. The themes have been identified using thematic analysis. Two primary themes and 12 sub-themes of stakeholder roles have been discovered after examining respondents' replies obtained through in-depth interviews. The study's findings illustrate how and to what extent various stakeholders play their roles in developing tourism in protected areas. The study findings will assist the relevant authorities in understanding the significant roles of different stakeholders and taking appropriate tourism development initiatives.
Keywords:
Stakeholder roles, Protected area, Primary stakeholder, Secondary stakeholder, Tourism development.
References:
[1] Joseph Mbaiwa, "The Effects of Tourism Development on the Sustainable Utilisation of Natural Resources in the Okavango Delta, Botswana," Current Issues in Tourism, vol. 14, no. 3, pp. 251-273, 2011.
[CrossRef] [Google Scholar] [Publisher Link]
[2] Caroline Upton et al., "Are Poverty and Protected Area Establishment Linked at a National Scale?," Oryx, vol. 42, no. 1, pp. 19-25, 2008.
[CrossRef] [Google Scholar] [Publisher Link]
[3] Tazim Jamal, and Amanda Stronza, "Collaboration Theory and Tourism Practice in Protected Areas: Stakeholders, Structuring and Sustainability," Journal of Sustain Tourism, vol. 17, no. 2, pp. 169–189, 2009.
[CrossRef] [Google Scholar] [Publisher Link]
[4] Md. Ariful Hoque, Brent Lovelock, and Anna Carr, "Alleviating Indigenous Poverty through Tourism: The Role of NGOs," Journal of Sustainable Tourism, vol. 30, no. 10, pp. 2333–2351, 2022.
[CrossRef] [Google Scholar] [Publisher Link]
[5] Demola Obembe et al., "Covid-19 and The Tourism Industry: An Early Stage Sentiment Analysis of the Impact of Social Media and Stakeholder Communication," International Journal of Information Management Data Insights, vol. 1, no. 2, 100040, 2021.
[CrossRef] [Google Scholar] [Publisher Link]
[6] Michal Apollo et al., "Does the Altitude of Habitat Influence Residents' Attitudes to Guests? A New Dimension in the Residents' Attitudes to Tourism," Journal of Outdoor Recreation Tourism, vol. 31, 100312, 2020.
[CrossRef] [Google Scholar] [Publisher Link]
[7] Robin Naidoo et al., "Evaluating the Impacts of Protected Areas on Human Well-being Across the Developing World," Science Advances, vol. 5, no. 4, 2019.
[CrossRef] [Google Scholar] [Publisher Link]
[8] Robert Edward Freeman, Strategic Management: A Stakeholder Approach, Boston, 1984.
[Google Scholar]
[9] Md. Sazzadur Rahman Sarker et al., "Livelihood and Food Security Status of the Working People in Safari Parks of Bangladesh: A Multivariate Regression Analysis," The Bangladesh Journal of Agricultural Economics, vol. 40, no. 1&2, pp. 17–29, 2019.
[Google Scholar] [Publisher Link]
[10] Jinyang Deng et al., "Stakeholders' Perceptions of Tourism Development in Appalachian Forest Heritage Area," Tourism Review International, vol. 20, no. 4, pp. 235–253, 2016.
[CrossRef] [Google Scholar] [Publisher Link]
[11] Tek B. Dangi, and William J. Gribb, "Sustainable Ecotourism Management and Visitor Experiences: Managing Conflicting Perspectives in Rocky Mountain National Park, USA," Journal of Ecotourism, vol. 17, no. 3, pp. 338–358, 2018.
[CrossRef] [Google Scholar] [Publisher Link]
[12] Erica Wilson et al., "To Climb or Not to Climb? Balancing Stakeholder Priorities at an Iconic National Park," Journal of Ecotourism, vol. 17, no. 2, pp. 140–159, 2017.
[CrossRef] [Google Scholar] [Publisher Link]
[13] Meredith Wray, "Adopting and Implementing a Transactive Approach to Sustainable Tourism Planning: Translating Theory into Practice," Journal of Sustainable Tourism, vol. 19, no. 4-5, pp. 605-627, 2011.
[CrossRef] [Google Scholar] [Publisher Link]
[14] Muhammet Yasarata et al., "Politics and Sustainable Tourism Development–Can they Co-exist? Voices from North Cyprus," Tourism Management, vol. 31, no. 3, pp. 345–356, 2010.
[CrossRef] [Google Scholar] [Publisher Link]
[15] Yangyang Zhang et al., "What Is the Relationship between Natural Protected Areas and Stakeholders? Based on Literature Analysis from 2000–202," Forests, vol. 13, no. 5, pp. 734, 2022.
[CrossRef] [Google Scholar] [Publisher Link]
[16] Abdulelah Al-Tokhais, and Brijesh Thapa, "Stakeholder Perspectives Towards National Parks and Protected Areas in Saudi Arabia," Sustainability, vol. 11, no. 8, p. 2323, 2019.
[CrossRef] [Google Scholar] [Publisher Link]
[17] Siripen Dabphet, "The Key Stakeholders in the Implementation of Sustainable Tourism Development in Two Rural Towns of Thailand," The International Conference on Tourism, Transport and Logistics Challenges and Opportunities of Increasing Global Connectivity, 2012.
[Google Scholar] [Publisher Link]
[18] Sophia Imran, Khorshed Alam, and Narelle Beaumont, "Environmental Orientations and Environmental Behaviour: Perceptions of Protected Area Tourism Stakeholders," Tourism Management, vol. 40, pp. 290–299, 2014.
[CrossRef] [Google Scholar] [Publisher Link]
[19] Burcu Selin Yilmaz, and Ozgur Devrim Gunel, "The Importance of Strategic Stakeholder Management in Tourism Sector: Research on Probable Applications," Tourismos, vol. 4, no. 1, 2009.
[CrossRef] [Google Scholar] [Publisher Link]
[20] Mohammad Ruhual Amin, "Sustainable Tourism Development in Sundarbans, Bangladesh (A World Heritage Site): Issues and Actions," Journal of Business Studies, vol. XXXIX, no. 2, 2018.
[Google Scholar] [Publisher Link]
[21] Erick T. Byrd, "Stakeholders in Sustainable Tourism Development and Their Roles: Applying Stakeholder Theory to Sustainable Tourism Development," Tourism Review, vol. 62, no. 2, pp. 6-13, 2007.
[CrossRef] [Google Scholar] [Publisher Link]
[22] Halima Begum et al., "Tourist's Perceptions towards the Role of Stakeholders in Sustainable Tourism," Procedia Social and Behavioral Science, vol. 144, pp. 313–321, 2014.
[CrossRef] [Google Scholar] [Publisher Link]
[23] Aleksandra Terzić, Ana Jovičić, and Natasa Simeunović-Bajić, "Community Role in Heritage Management and Sustainable Tourism Development: Case Study of the Danube Region in Serbia," Transylvanian Review of Administrative Science, pp. 183–201, 2014.
[Google Scholar] [Publisher Link]
[24] Gede Aryawan, I Made Sara, and A.A. Sri Purnami, "The Role of Stakeholders in Agro-Tourism Development with MACTOR Analysis Approach (Case Study in Catur Tourism Village of Bali Province, Indonesia)," SSRG International Journal of Economics and Management Studies, vol. 6, no. 11, pp. 100-106, 2019.
[CrossRef] [Google Scholar] [Publisher Link]
[25] Jeffrey S. Harrison, R. Edward Freeman, and Monica Cavalcanti S de Abreu, "Stakeholder Theory as an Ethical Approach to Effective Management: Applying the Theory to Multiple Contexts," Review of Business Management, vol. 17, no. 55, pp. 858–869, 2015.
[CrossRef] [Google Scholar] [Publisher Link]
[26] Ronald K. Mitchell, Bradley R. Agle, and Donna J. Wood, "Toward a Theory of Stakeholder Identification and Salience: Defining the Principle of who and What Really Counts," Academy of Management Review, vol. 22, no. 4, 1997.
[CrossRef] [Google Scholar] [Publisher Link]
[27] Robert Phillips, Stakeholder Theory and Organizational Ethics, Berrett-Koehler Publishers, 2003.
[Google Scholar]
[28] Thomas Donaldson, and Lee E. Preston, "The Stakeholder Theory of the Corporation: Concepts, Evidence, and Implications," Academy of Management Review, vol. 20, no. 1, 1995.
[CrossRef] [Google Scholar] [Publisher Link]
[29] William Lawrence Neuman, Workbook for Neumann Social Research Methods: Qualitative and Quantitative Approaches, Allyn & Bacon, 2006.
[Google Scholar]
[30] Kathleen M. Adams et al., "(Post-) Pandemic Tourism Resiliency: Southeast Asian Lives and Livelihoods in Limbo," Tourism Geographies, vol. 23, no. 4, pp. 915–936, 2021.
[CrossRef] [Google Scholar] [Publisher Link]
[31] Anne Cadoret, "Conflicts and Acceptability of Visitation Management Measures for a Marine Protected Area: The Case of Porquerolles, Port-Cros National Park," Ocean and Coastal Management, vol. 204, p. 105547, 2021.
[CrossRef] [Google Scholar] [Publisher Link]
[32] Ju-Han Zoewang, "National Parks in China: Parks for People or for the Nation?," Land Use Policy, vol. 81, pp. 825–833, 2019.
[CrossRef] [Google Scholar] [Publisher Link]
[33] Biingjie Liu-Lastres, and Ignatius P. Cahyanto, "Exploring the Host-Guest Interaction in Tourism Crisis Communication," Current Issues Tourism, vol. 24, no. 15, pp. 2097–2109, 2021.
[CrossRef] [Google Scholar] [Publisher Link]
[34] Katie K. Arkema et al., "Advancing Sustainable Development and Protected Area Management with Social Media-Based Tourism Data," Sustainability, vol. 13, no. 5, p. 2427, 2021.
[CrossRef] [Google Scholar] [Publisher Link]
[35] Coad Lauren et al., "The Costs and Benefits of Protected Areas for Local Livelihoods: A Review of the Current Literature," UNEP World Conservation Monitoring Centre Cambridge, UK, 2008.
[Google Scholar] [Publisher Link]
[36] Casey M. White et al., "The Bridging Role of Non-governmental Organizations in the Planning, Adoption, and Management of the Marine Protected Area Network in Raja Ampat, Indonesia," Marine Policy, vol. 141, p. 105095, 2022.
[CrossRef] [Google Scholar] [Publisher Link]
[37] Stephen Schweinsberg, Simon Darcy, and Mingming Cheng, "The Agenda Setting Power of News Media in Framing the Future Role of Tourism in Protected Areas," Tour Management, vol. 62, pp. 241–252, 2017.
[CrossRef] [Google Scholar] [Publisher Link]
[38] Haretsebe Manwa, and Farai Manwa, "Poverty Alleviation through Pro-poor tourism: The Role of Botswana Forest Reserves," Sustainability, vol. 6, no. 9, pp. 5697-5713, 2014.
[CrossRef] [Google Scholar] [Publisher Link]